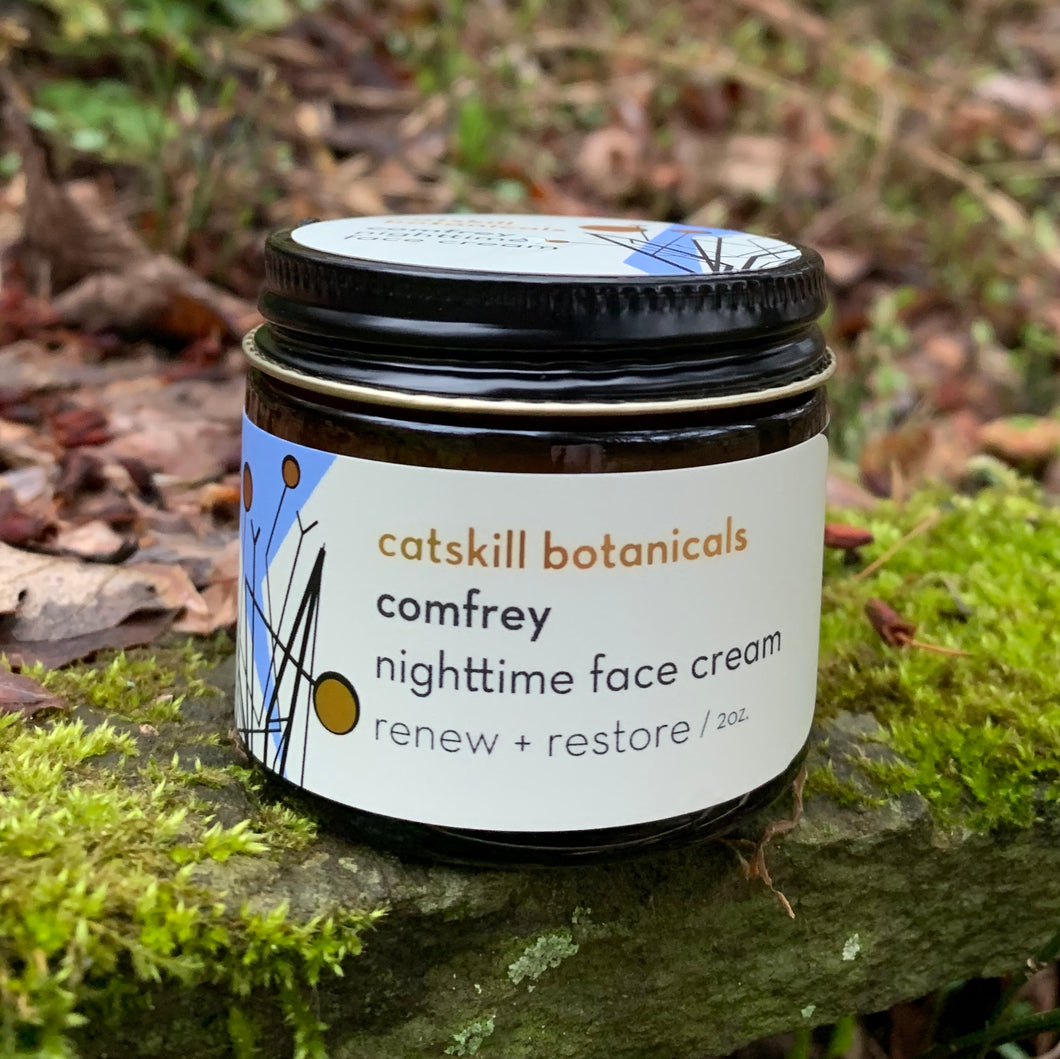 Comfrey Nighttime Face Cream
Regular price $45.00 Sale
This item qualifies for free shipping. 
Comfrey Nighttime Face Cream, 2 ounces
diminishes fine lines, wrinkles, age spots, and scars
relieves aches and pains
soothes bruises, bites, and rashes
reduces redness
Ingredients: Comfrey Leaves, Avocado Oil, Meadowfoam Seed Oil, Aloe Vera Gel, Rose Water, Jojoba, Coconut Oil, Unrefined Shea Butter, Lanolin, Local Beeswax, Vitamin E, Celtic Sea Salt, Borax. Essential Oils Of, Clary Sage, Palmarosa, Vetiver.
How to use: Gently massage small amount into skin. Prior to general use, test for sensitivity.
DO NOT APPLY COMFREY TO BROKEN SKIN.
Our comfrey leaves are wild harvested in the Catskill Mountains. The fresh comfrey leaves are simmered for days to obtain the healing plant properties. Comfrey is full of allantoin and cell regenerative properties that help heal and replenish the skin, speed up the recovery of bruises, breaks, and sprains, and  diminishes fine lines and age spots. Comfrey is an excellent anti-inflammatory, thus relieving aches and pains. A tiny bit is all that is needed.