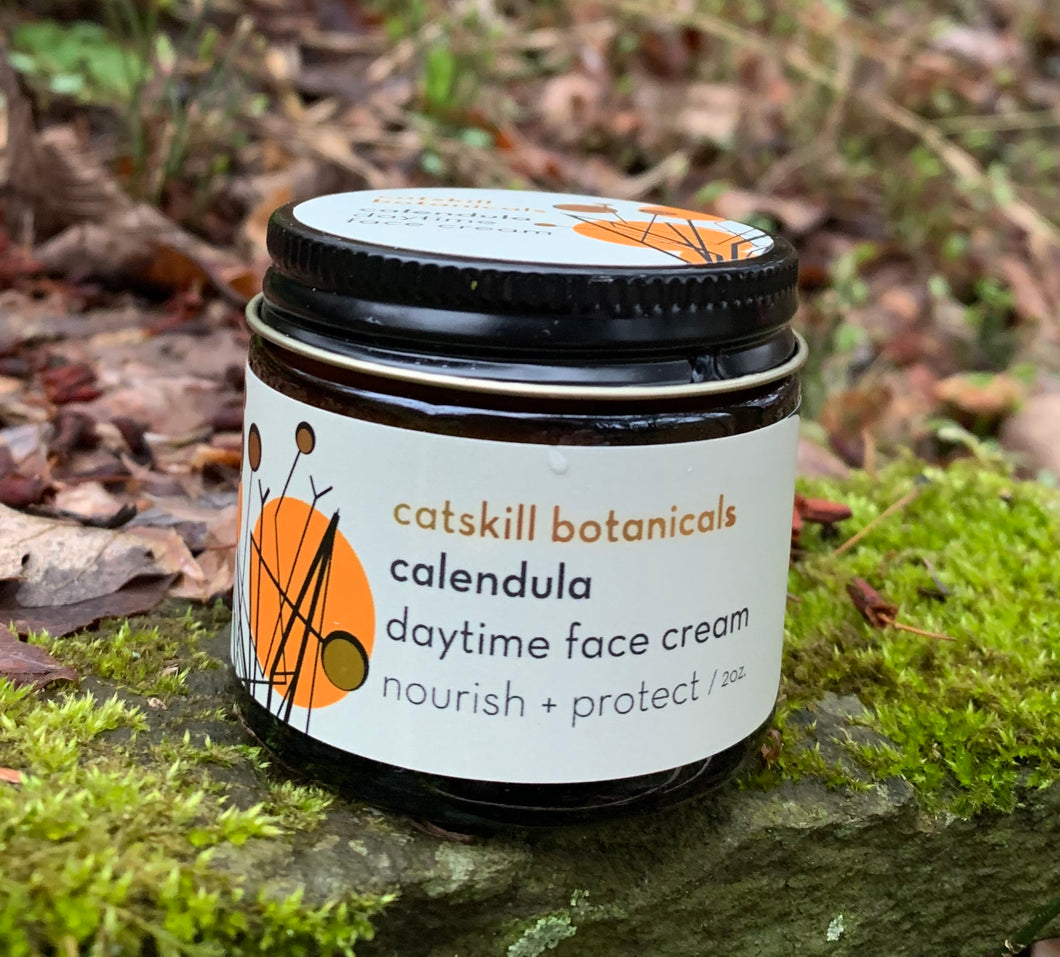 Calendula Daytime Face Cream
Regular price $45.00 Sale
This item qualifies for free shipping. 
Calendula Daytime Face Cream, 2 ounces
diminishes fine lines, wrinkles, age spots, and scars
relieves aches and pains
soothes bruises, bites, and rashes
reduces redness
Ingredients: Calendula Flowers, Olive Oil, Grape Seed Oil, Coconut Oil, Unrefined Shea Butter, Aloe Vera Gel, Rose Water, Jojoba, Lanolin, Local Beeswax, Vitamin E, Celtic Sea Salt, Borax. Essential Oils Of, Grapefruit, Palmarosa, Frankincense, Juniper Berry.
How to use: Gently massage small amount into skin. Prior to general use, test for sensitivity.
Organic calendula flowers are grown in the Catskill Mountains and harvested to make fresh and dried plant oils. Catskill Botanicals sources organic calendula flowers from local farms, and bio dynamic gardens, and makes the calendula flowers into a strong oil infusion that is simmered for days to obtain optimal plant nutrients. Calendula is an acne fighting herb, a lightening agent, and a gentle herb that helps with inflammation. A tiny bit is all that is needed. Use a few times daily.